New Plants Arrive anytime! If Quantity window is 0, tip, look for others in this Plant's Category.
Victoria Night Bloomer
Victoria: 
Zone 7 and up.   Size is - CONTROLLED - by Tub Size, Horizontally not depth.
Sold / Plant as 10 inch pup, put in Large or Huge Tub
.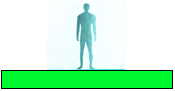 A morning, night, and evening blooming South American Lily, (Distant Cousin to the Sub-Continent of India), Gordon Lily (Day Bloomer).

Flower Bud surfaces, Blooms approximately 17 hours the night Female, Ducks under by noon, surfaces for 16 hours a second night Male.  Yes, sex is changed underwater.

Victoria:  Prohibited Invasive Plant  List ...no good in CA.